Rise: Leadership in Action, Anchored in Excellence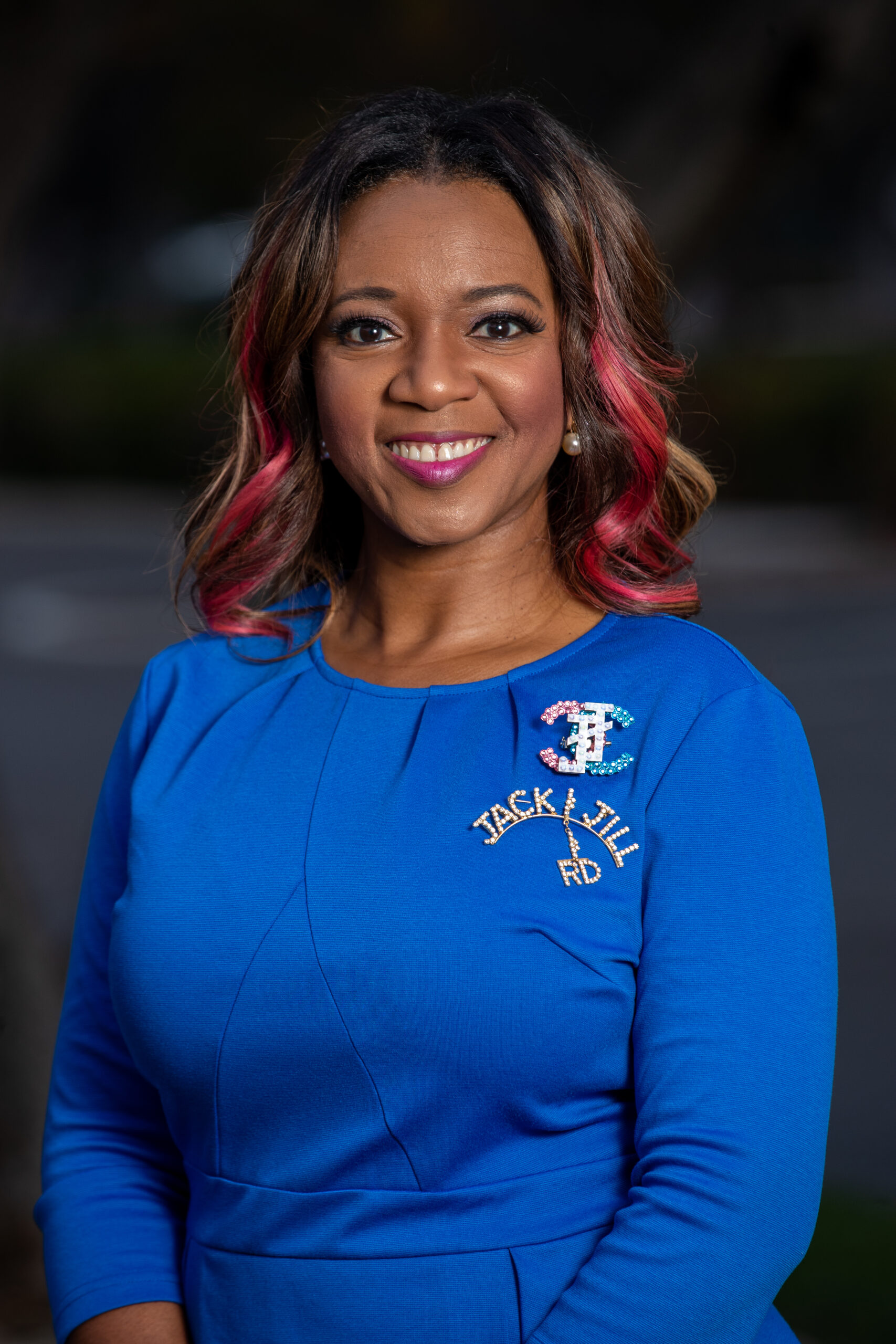 Regional Director
Tasha B. Penny
Greetings Jack and Jill Mothers of the Fabulous Far West Region-
Welcome to the 2022 – 2023 program year! We have weathered a storm and remain standing, steadfast in our desire to seek for all children the same advantages which we desire for our own. Thank you for your commitment and dedication to the tenets of this storied organization.
I am delighted to serve as the 27th Far West Regional Director. As a legacy member, I fondly remember attending group activities, leadership development trainings and establishing life long friendships. To serve our beloved Far West Region in this capacity is truly an honor and privilege. The Fabulous Far West Region is comprised of outstanding mother members and families, hailing from six states: Alaska, Arizona, California, Nevada, Oregon, and Washington. Our 28 chapters have their own flair and personalities, making us a fabulous sisterhood.
The last year have shaped our country like no other. COVID-19 has impacted our families and the educational, social and emotional development of all children. The racial and civil unrest have prompted difficult conversations in our 21st century households. As mothers, you answered the call. You pivoted and provided virtual opportunities upholding the pillars on which we stand. You didn't shy away from difficult conversations. You used the difficult conversations to strengthen our families and communities where we reside. I am confident that we will continue to stand strong during our new program year.
It has been an honor to stand and learn from your wisdom. You have inspired me to create our theme for the 2021 – 2023 term "Rise: Leadership in Action, Anchored in Excellence." The Far West Region has done a magnificent job utilizing our strengths and skillsets in providing the very best for our children, continuing to fundraise for our community partners, and coming together as families. Simply put, you RISE to the occasion, whatever the scenario may be.
As John C. Maxwell once said, "A leader is one who knows the way, goes the way, and shows the way." The Far West Region is comprised of Fabulous leaders. I look forward to our work together.
For all children,
Tasha B. Penny
27th Far West Regional Director